Transfer Malaga Gibraltar
Costa Sol taxis transfers
Malaga Airport Transfer to
GIBRALTAR
Our Malaga to Gibraltar transfer service is the best transfer solution available if you want to travel from the airport to your destination, or vice versa. We offer a punctual and comfortable service to take you wherever you need to go, as long as it is within the limits of the Gibraltar border (Spanish border).
One of the advantages of our Malaga to Gibraltar taxi service is that we guarantee a private transfer, with no other passengers apart from those traveling with you. This allows you to move in total comfort and safety to your destination without having to share transport with strangers.
Furthermore, we will be waiting for you promptly at the airport, and you can easily recognize us because we will have an identification sign.
Customizable Gibraltar Taxi Service
Private Taxi from Gibraltar to Malaga Airport
One of our biggest advantages as a Malaga to Gibraltar airport transfer company is our availability 365 days a year. You can hire us on holidays and weekends, so you can always move in private and comfortable vehicles.
As a leading company in the sector, we can adapt to your mobility needs. No matter what day you need to get from the airport to your destination, you will have a professional driver to take you there.
The taxi service from Malaga / Gibraltar airport, regardless of the date, guarantees affordable transfer rates. We have one of the most competitive prices in the market so that you can get to your destination without increasing your travel budget.
No matter the circumstances of the trip, our private transfer will adapt to your budget so that you can avoid the high prices charged by taxis or the inconvenience of traveling by public transport.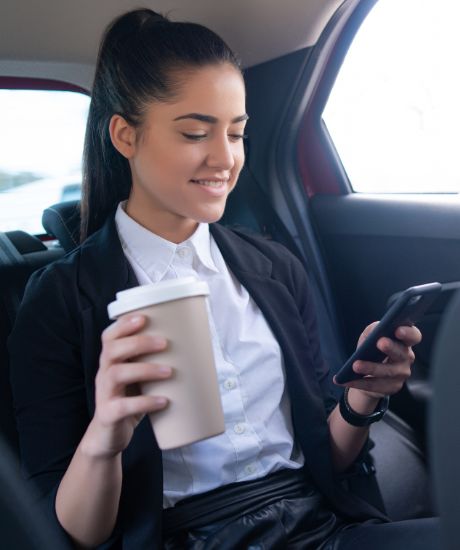 Gibraltar transfers available all year round
Malaga to Gibraltar Airport Transfers
One of the biggest advantages of hiring our Malaga to Gibraltar airport taxi service is the personalized service we provide. We guarantee comfortable and tailor-made journeys, whether you are traveling from the airport or from your destination to the airport. We have a large fleet of vehicles, with options for up to eight people, ideal for families or groups of friends. The variety of vehicles in our service allows us to offer a comfortable journey, despite the large amount of luggage, with enough space for everyone to travel safely. We even have approved seats for children to travel safely.
The drivers of our taxi company in Gibraltar and Malaga comply with current safety regulations during the transfer, offer a professional and friendly service, and know the best routes to reach your destination. This allows you to travel with maximum comfort so that you can enjoy the journey without having to worry about anything. Many satisfied customers endorse our private transfer service, highlighting our punctuality, affordable rates, and safety.
One of our strong points is that we offer a door-to-door service, taking you directly to the destination you indicate from the airport, leaving you at the door of your hotel, office, flat, or home. We are the best option for holiday trips, as well as for business trips that you need to make quickly and comfortably.
Malaga to Gibraltar Transfer Service available 24/7
In addition to offering an excellent Malaga to Gibraltar taxi service, we operate around the clock, 24 hours a day. You can contact us for your transfer, day, night or early morning. No matter what time you arrive, we will be waiting for you.
Our professional drivers will be waiting for you at the airport on time, without you having to worry about delays or setbacks, as we monitor your flight to ensure that we are waiting for you on time when you arrive.
Book our 24-hour transfer service from Malaga Airport in advance to ensure that the driver will be waiting for you.
We can even help you by providing an advance estimate of the trip cost. We will send you a budget in advance and indicate the rates that we work with for each transfer from the airport.